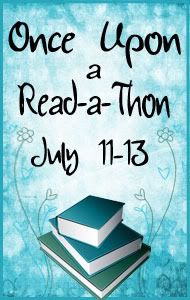 I've decided to participate in the Once Upon a Read-a-Thon hosted by Lori at
Pure Imagination
, Candace at
Candace's Book Blog,
and Angela at
Reading Angel
. The Read-a-Thon runs from July 11-13. This week is pretty tame for me so I figured it would be the perfect time to get some good reading in.
For the read-a-thon I'm hoping to finish
The Murderer's Daughter
by Randy Susan Meyers, which I just started yesterday. After that I'm hoping to get through most of, if not finish
The Book Thief
by Markus Zusak. It's been on my TBR for far too long and I've heard great things so it's about time to pick it up.
Sounds like fun! I'm excited to get started.